Should You Upgrade Your Electrical System When Remodeling?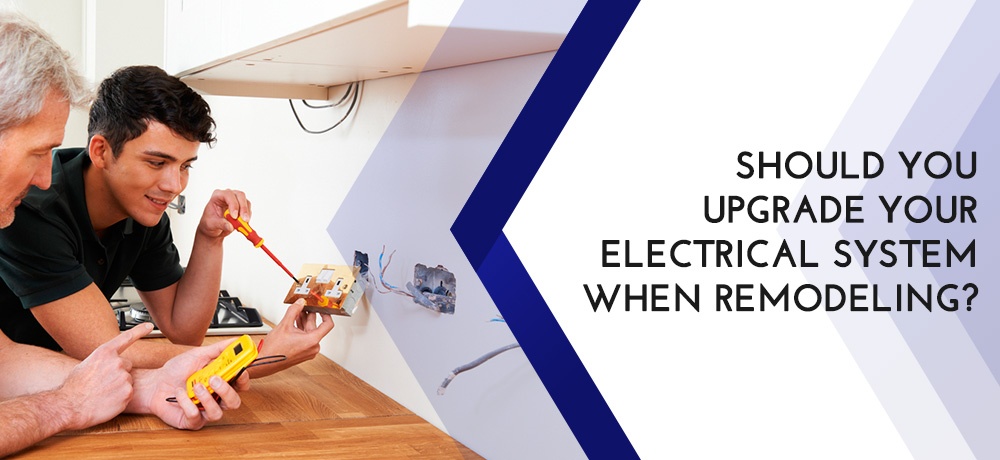 If you are considering remodeling your home to update its features and functions, before you invest in any supplies and appliances, you'll need to consider what you want to have done. One of the crucial elements to consider when remodeling your home is your electrical panel and circuits. As electrical demands have evolved dramatically over the last decade, building codes have also changed to address these new requirements.
In case your home isn't up to the latest code, you require the addition of new appliances, or you plan on adding a new space, outlets, switches, etc., you'll need to work with an electrical expert. They will help to keep your home safe, efficient, and up to local building codes. Similarly, they will work in conjunction with your lifestyle requirements to ensure your satisfaction.
To avail of the best electrical experts for upgrades and panel changes to your household in Brampton, ON, reach out to Trigon Electrical Inc. We are a leading electrical company, and our services are available to clients for both residential and commercial projects.
When handling a project, we make sure to understand our clients' needs to update their electrical systems accordingly. Our upgradation services are specifically a hit among families desiring to remodel or update their homes. The most common remodeling projects requested are kitchen and bathroom revamps. At the same time, we also update home offices and assist in the expansion of houses.
Irrespective of the type of project we're hired to work on, if it calls for rewiring, laying of new wires, or upgrades to new electrical systems to meet higher demands, we are here to help. We have up to date skills, extensive experience, and a friendly attitude towards our clients.
Our services are designed to help our clients save time and money and obtain a safe and reliable electrical system. Similarly, our professional services assure them clean and high-quality outcomes that are bound to last for years to come.
To avail of our services today, reach out to Trigon Electrical Inc.  You can give us a call at (705) 854-2000 to speak with our electricians to see what options will best accommodate your remodeling vision. Our electricians will consider your current needs and future plans before implementing any solutions. That way, you don't need to invest too much to upgrade your electrical system in the future.
When it comes to the costs of an electrical system upgrade, understand that each project is unique, and therefore there exists an extensive range of pricing. The prices to update home electrical wiring will depend on factors such as the:
a. Size of the house
b. Wiring accessibility
c. Hourly rates of the contractor
d. Selected materials
e. Plan to upgrade electrical services
If you are unaware of what it will take to enhance your electrical system or if you want excellent quality workmanship, get in touch with our team at Trigon Electrical Inc. We will help you plan for the best solution to meet your individual electrical needs. As a licensed electrical company in Brampton, ON, our focus is on delivering prompt customer service and above grade results. Moreover, if our clients are happy, we are happy.
For more information about our services, please click here or get in touch with us by clicking here.