The Ultimate Home Electrical Safety Checklist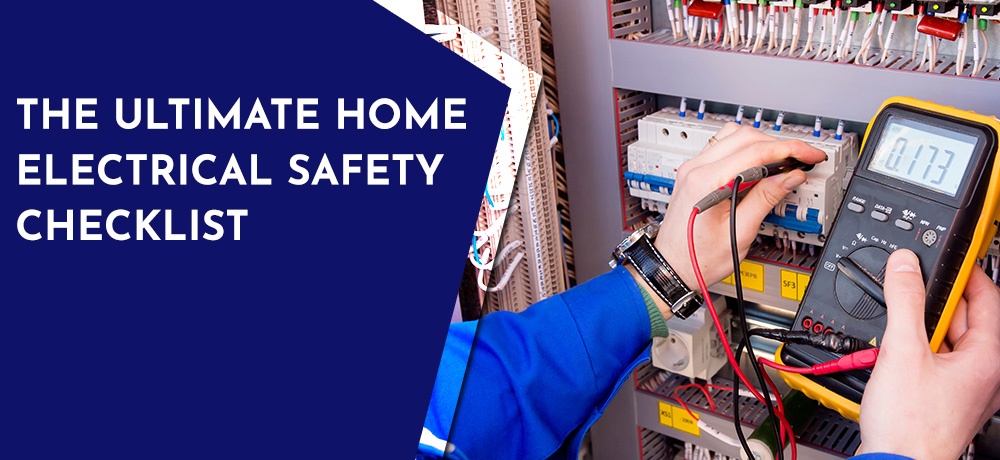 At Trigon Electrical Inc, we understand that assessing the safety of the electrical system of your home can be quite a challenge. Checking every outlet, switch, and appliance for their functionality and to look for potential dangers and risks can be stressful or laborious, but with a little preparation, you can handle this task quickly and easily.
As professional electricians, we've created a handy checklist to help ensure your safety with as little stress as possible. Follow our checklist to review the safety of your electrical system at home, so that you can get back to the other important things in life.
1. Inspect all switches and outlets:
Check if any switches/outlets are unusually hot and show any burn marks. 
Look at all cover plates to see if any are broken or missing.
Examine all outlets and plugs to check whether they are attached securely and working.
Check whether the outlet is overloaded with plugs, appliances, or power bars.
Make sure none of the plugs are located near or in contact with water or other liquid.
Check whether the outlets are tamper-resistant, especially if there are children in the home.
2. Inspect all electrical cords:
Look for any evidence of fraying or exposed wiring.
Check for any possible trip hazards from cords on the floor.
Make sure you do not use extension cords as a permanent source of power to appliances instead of proper wiring.
Check if any cords are located near or in contact with water.
3. Inspect your appliances:
Look for any indication of overheating.
Examine whether the use of specific appliances causes breakers to trip.
Check if any appliances are plugged into extension cords. It could be problematic especially with items with larger power consumption.
If you have any concerns about the safety of your electrical system or you're looking for a professional electrician to inspect and repair any electrical issues, reach out to Trigon Electrical Inc. We offer a wide range of electrical services to residential, commercial, and industrial clients, including electrical troubleshooting, renovations and retrofitting, electrical wiring, electrical repairs, electrical panel and service upgrades, and electrical safety inspections. We offer our services across Oakville, Georgetown, Etobicoke, North York, Lawrence Park, Forest Hill, and Kleinburg, Ontario.
To learn more about our services, please click here. Have a question? We'd love to hear from you. Contact us here.