Top Five Signs Your Current Electrical Panel Is Overloaded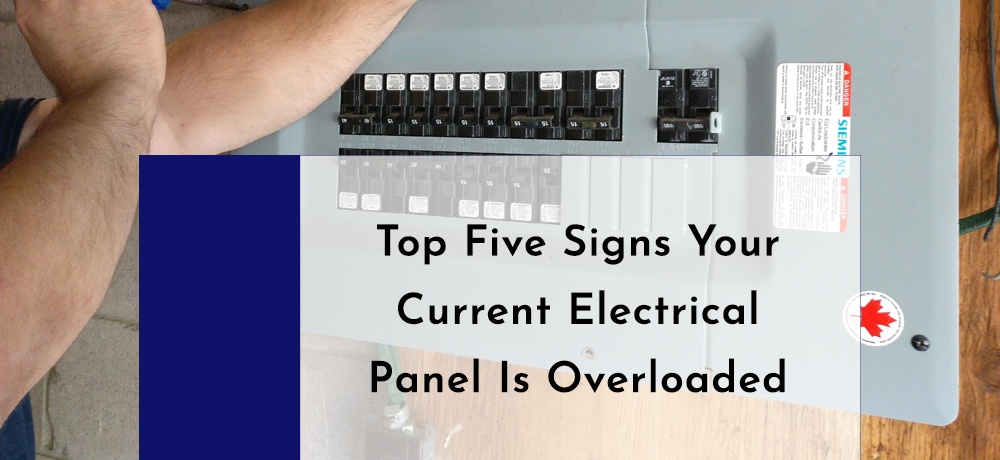 Overload of electrical panels can damage appliances, sensitive devices and, worst of all, lead to increased fire or electrocution risk. There are several cases where some homeowners have been injured due to unsafe conditions created by faulty electrical systems. For this reason, take advance precautions with your breaker box with the assistance of a professional electrician who will make sure to check your electrical panel thoroughly and ensure it's working properly. However, you will need to be on the lookout for common signs that indicate your electrical panel is unsafe. The electrical experts at Trigon Electrical Inc. want to protect you, your family, and your valuable property from a hazardous electrical situation. Therefore, they have listed the top five signs to notice if your current electrical panel is overloaded.
1. Power problems
One of the most common indications is frequent tripping of circuit breakers or blowing of fuses. This may indicate that your electrical needs are exceeding the capacity of the panel and it may be time that you add additional circuits or upgrade your electrical panel. This would be the ideal time to schedule a home electrical safety check and have the panel assessed, repaired and/or replaced if necessary.
2. Cracking
If you hear a sizzling or buzzing from switches or outlets, it is a sure sign that there is a breakdown of electrical elements occurring and may indicate a larger electrical issue. This could lead to damaging breakers, connections, and wiring, leading to a very serious risk of fire.
3. Discolored or warm outlets
It may also have a burning odor, which is a serious safety issue with your electrical system, and it must be professionally inspected. Also, if you notice any electrical wires with cut, damaged, or cracked insulation, this may also indicate overheating problems. If you notice any such signs of a possible electrical fire, this may require an emergency electrical service visit.
4. Dimming of lights
When other devices are turned on, and the lights start to flicker, this could be a sign that your system is overloaded. Your electrical panel is designed to handle only so much. Make sure you act on such electrical red flags immediately.
5. Appliances not getting sufficient power
An overloaded panel can also cause less noticeable power problems like a suboptimal performance of certain appliances. Even if you think this issue is less severe, it's wise to call in a trained and licensed electrical expert to investigate.
As experienced electrical contractors at Trigon Electrical Inc., we want you to learn to recognize the warning signs of electrical overload. And if problems persist, always call a qualified, licensed electrician. Here is what you can do to avoid overloaded circuits:
a. Label your electrical panel and circuit breakers to know the different circuits in your home.
b. If your home is thirty years or older or you have had or will have a major appliance installed, have it inspected by a qualified electrician.
c. Have a qualified electrician calculate circuit loads and discuss the best options for your circumstances, such as installing new circuits for high-energy use devices.
d. Reduce your electrical load by using energy-efficient appliances and lighting.
If you're looking for an electrical contractor In Sundridge, Ontario, reach out to Trigon Electrical Inc. We are a licensed and fully insured professional electrical contractor committed to implementing the best electrical solutions to fit your needs. We are a crew of dedicated electricians aimed to deliver quality service and also continually focus on keeping up-to-date on all changes and code requirements within the electrical industry. We offer residential electrical services, industrial, commercial, institutional (ICI) electrical services, and is extended to clients across Sundridge, Huntsville, Gravenhurst, Bracebridge, Orillia, Parry Sound (District), South River, Trout Creek, Powassan, North Bay, And Muskoka (District), Ontario.
To learn more about the services we offer, please click here. To get in touch with us, please click here.